The most popular control systems today use modular Programmable Logic Controllers (PLCs) , they are able to provide simple operation of highly precise automation tasks.
Almost 85% of the PLC marked is dominated by Siemens SIMATIC PLCs. Industrial Control offers a wide range of PLCs including Siemens Simatic S7 200 series, 300 series and 400 series PLC for our customers automation tasks.
We also offer the SIMATIC S7-1200, a compact, versatile, and powerful modular PLC that will fit a variety of applications. The SIMATIC S7-1200 is suitable for customers seeking an inexpensive solution for processing small-size applications.
At the core of majority of our applications is the Siemens SIMATIC ET 200S, a Programmable Logic Controller with a efficient multifunctional I/O system. It provides our customers a comprehensive range of capabilities and scalability. Coupled with the ET 200S intelligent motor starter, this powerful platform implements intelligence and advanced diagnostics to any motor control environment.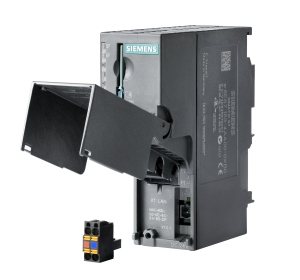 The SIMATIC S7-300 PLC is an all-purpose automation system that is ideal for applications which require a flexible concept for central as well as local configuration. Able to use the highly effective PROFinet or industrial Ethernet, it enables interfacing within networks of controllers and simple data exchange from the plant to enterprise level.
The high end controller from Siemens is the SIMATIC S7-400 . The S7-400 is especially suitable for data-intensive tasks in the process industry. High processing speeds and deterministic response times guarantee short machine cycle times on high-speed machines in the manufacturing industry.
The S7-400 is used preferably to coordinate overall plants and to control lower-level systems. This is guaranteed by the high communication power and the integral interfaces. Many of the S7-400 components are also available in a SIPLUS version for extreme environmental conditions.