We provide a wide range of industrial computing solutions, ranging from fanless computers, embedded computers, medical computers, various sizes of multi-media Panel PC and applied Panel PC. Our products are meant to satisfy the increasing demands of industrial environments. We are an authorised distributor for NEXCOM industrial computers .
Embedded Computing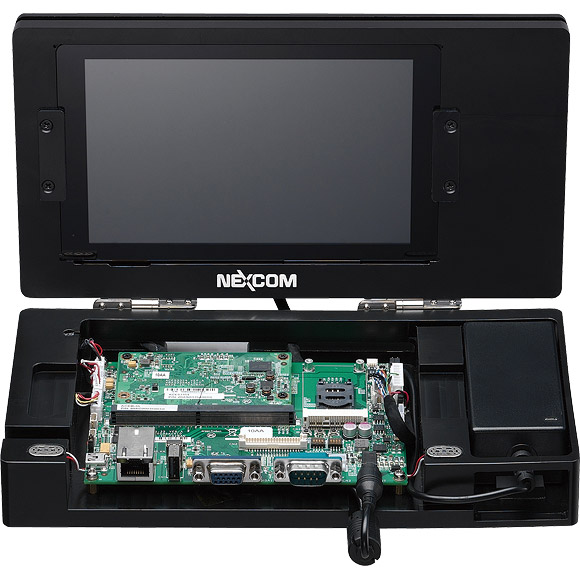 These industrial computers come in the smallest form-factor, ranging from 3.5″ boards to fully-fledged Mini-ITX Motherboards.
The 3.5" and 5.25′' boards are the most compact form factors for embedded SBC. These small boards come with fanless design, low power consumption, and rich I/O to support the wide range of demands on embedded applications.
The ARM/SoC solution is extended continuously and driven by demands to provide more efficient power usage, more compact size, and better reliability as well as cost reduction for embedded applications.
Computer-on-Module is a great solution for restricted time frame and space critical projects. The solution provides instant service to customers looking for COM and customized carrier board into embedded projects.
Mini-ITX MB is equipped with Intel® platforms, ranging from low-power to high-performance processors. Based on the Intel® Atom™ and Core™ processors, the Mini-ITX MBs provide excellent computing capabilities for large and sophisticated systems.
Fanless Computers from NEXCOM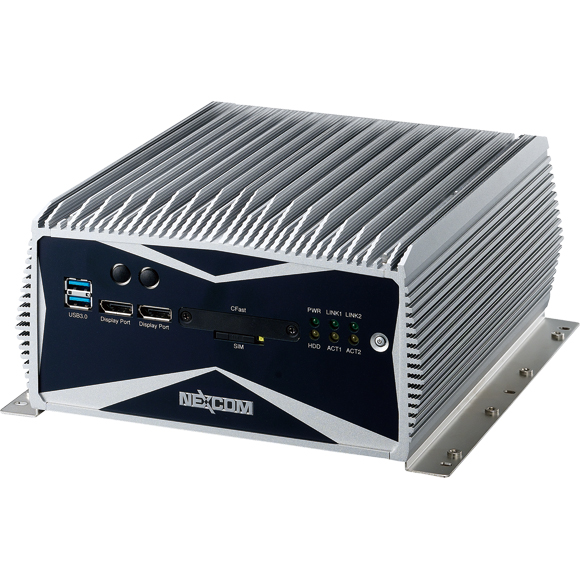 The Atom™ Compact series fanless computer is ideal for space-critical and entry-level applications, such as data acquisition, digital signage, gate control, self-service system, Kiosk, and POS applications.
Housed in a rugged aluminum chassis, a fanless computer is capable of operating in a wide range of temperatures. With exceptional industrial-grade components and ruggedized design it provides a reliable and noiseless performance.
Featuring high performance and outstanding graphic capability, fanless computer Core™-i Performance is a high performance platform which will support variety of external displays. Fanless computer Core™-i Performance is ideal for digital signage, machinery computer, transportation computer and industrial automation applications in oil and gas industry, drilling rigs and petrochemical plants.
Industrial Rackmount Computers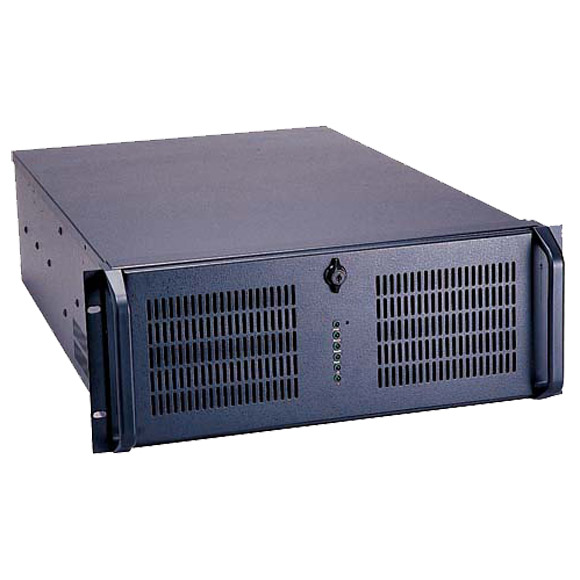 Our Industrial Motherboards are built based on standard form factor which allows customers to seamlessly update without compatibility problems. It provides the most flexible and cost effective solution for industrial computing platforms. Ranging from u-ATX to ATX boards, our team offers competitive products featuring new generation platforms to satisfy all mission critical industrial applications. Processor range: Celeron , core i3 – i5 – i7 Intel. RAM: 2 – 16 GB. Hard Drive or SSD .
We are able to provide custom builds based on Atom / Celeron / i3/ i5 and i7 Intel CPUs and different industrial motherboards to fit the customer's purpose.
Starting 2014 our company became a supplier of compatible parts and servers for the following systems: NOV CyberBase, NOV Amphion, Cameron X-COM, Cameron OnTrack, Aker Marine Drilling System, NOV EDS.
We are able to supply parts and service for all the above mentioned systems directly from our European office based in Europe – ROmania.