We are a full specialist supplier within service, test and commissioning of drilling control systems PLC , HMI and software . We provide on site and remote support for NOV and CAMERON Drilling control Systems installed on jack-ups and semisub drilling rigs.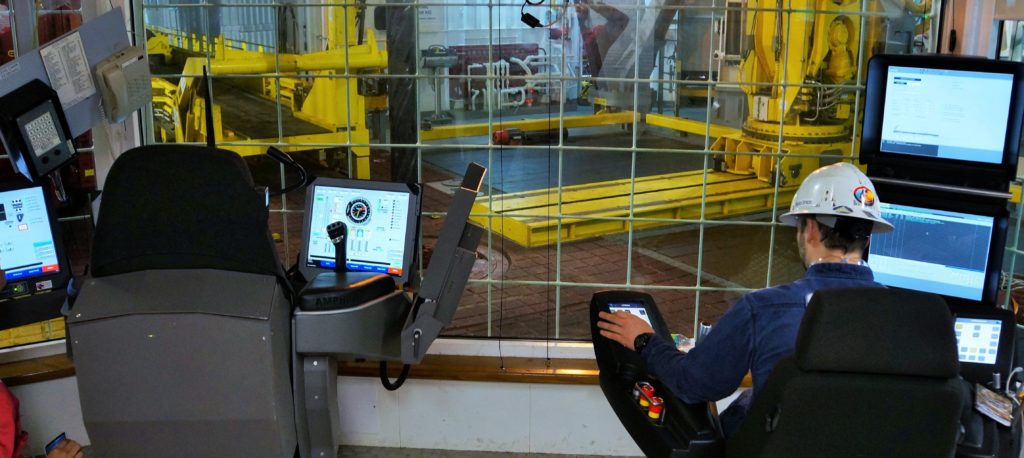 We are an experienced supplier of service and competence within drilling control systems, human machine interface, and software. We can provide service, re-certification, installation & testing, commissioning, upgrades & modifications, parts, and technical support on your drilling control system and software.
Our sought after specialist control system engineers typically have their background from drilling equipment OEMs, holds the highest level of training, certifications, education, and we deliver services of the highest quality. The service rate level for control system engineers from our company can lead to considerable cost savings for your rig compared to going through OEM.
DRILLING CONTROL SYSTEMS AND HMI THAT CAN BE SERVICED :
Cyberbase integrated operating system
Drillview integrated operating system
Amphion integrated operating system
Cameron X-COM Drilling System
Cameron / TTS OnTrack Drilling System
NOV CyberBase drilling automated system
NOV Amphion drilling automated system
Machine Control Systems
Driller Control Rooms and Cabins
Local Equipment Rooms / Local Instrument Rooms
CCTV (Hernis 400, 500, Pelco )
Diagnostics and Logging systems
Anti-Collision Systems (ZMS)
Machine Control Interface
Multi machine control
PLCs (Siemens, Allen-Bradley, Mitsubishi)
Sensors and encoders (AtEX)
PCs and servers for drilling control and DAQ
Operator chairs, joysticks and touch screens (NOV, Cameron, Aker)
Electrical systems
Drilling Control System service and support
NOV and CAMERON drilling packages including Amphion / CyberBase / X-COM
MH Wirth / Aker drilling packages Integrated control
Top Drive drive and machine control
Hydratong / Roughneck machine control
Pipehandler and Pipe Deck Cranes control
BOP handling control systems
Work baskets machine control
Mud pump control systems
Drawworks control systems
AutoDriller for different type of Drawworks
Catwalk machine control systems
Compensator and riser tensioner control system
Pipe handler, pipe racker, hydraracker and PRS machine control system
Control systems for offshore cranes, subsea cranes and deck cranes
Electrical control systems for anchor winches
We supply control system service compatible with the following equipment makers and trademarks:
Cameron (TTS Sense ) , National Oilwell Varco (NOV), MHWirth, Aker, National, Hydralift, Wirth, Cyberbase, Drillview, RimDrill, Ontrack X-COM and others.
Industrial Control is an independent supplier of drilling equipment parts. Industrual Control is neither a licensee, nor is affiliated with any of the named original equipment manufacturers (OEM). We are able to supply parts and service for a fraction of the OEM price.
All our engineers have offshore and onshore training certificates up to date.
The manufacturer's names, equipment names, or trademarks used herein are solely for identification purposes, and are not intended by Industrial Control to cause confusion as to the source, sponsorship, or quality of the parts supplied by Industrial Control.